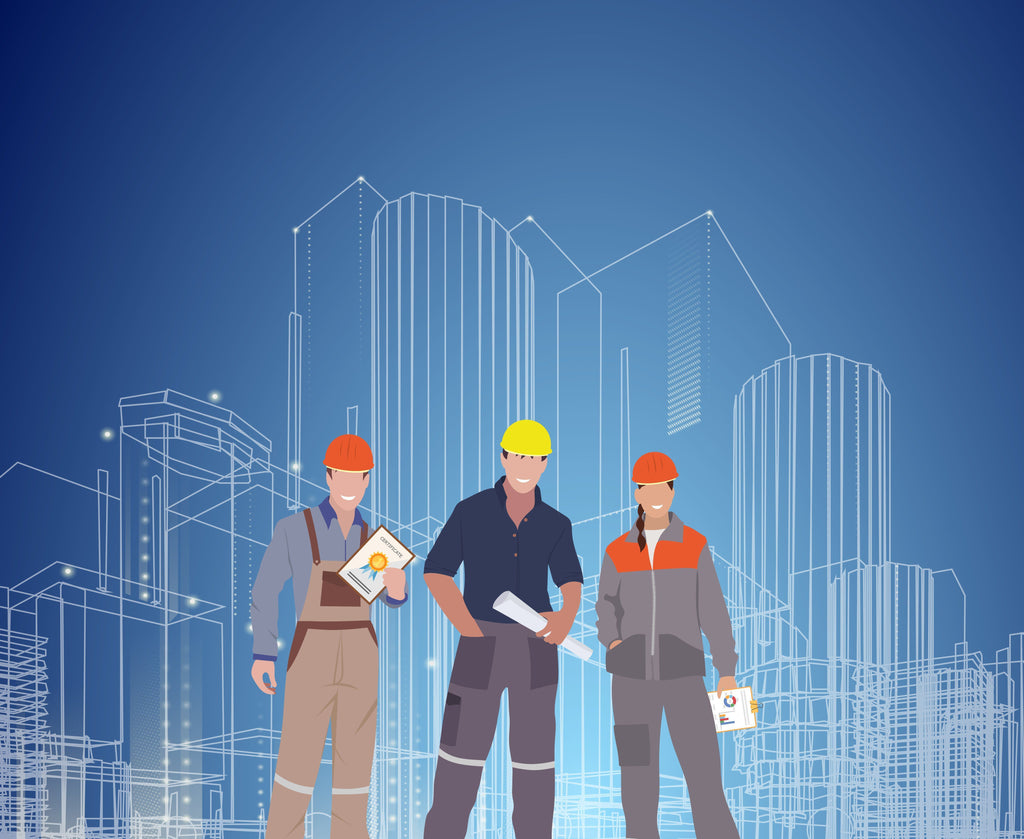 Top Three Well-Paying Jobs in Construction Today
Construction jobs are pretty reliable in terms of demand. To date, it remains one of the top industries in terms of employing people with a range of skill level on a consistent basis. It's a job that gives you the satisfaction of seeing a finished product at the end of it and for many, that is a source of pride.
In the construction industry, there are many types of jobs you can do at many pay levels. If you have been thinking about what a future in construction might look like, here is a list of the top paid jobs in construction today:
Top paid job in construction #1: Senior Project Manager
A senior project manager oversees all of the other activities going on at the job site. He or she is in charge from the beginning of work through to the end. The job involves advance planning as well as an ability to manage resources (budget). Additionally, the senior project manager is responsible for hiring crews, obtaining the proper licenses and permits, and liaising with inspectors.
If you were the senior project manager, you would be expected to:
Develop a budgeted schedule through to completion of the project
Coordinate contractors and subcontractors
Oversee all work being done for quality and compliance
Control and manage the budget
Manage risk on the job site
Supervise safety operations/ensure job site safety
Education or special training required for senior project manager:
Most senior project manager positions require a bachelor's degree plus a minimum of five years' experience in overseeing construction projects in some capacity.
Salary for a senior project manager in the USA is in the range of $100K - $140K
Top paid job in construction #2: Construction manager
The construction manager plans and coordinates a wide range of construction projects, from roads and bridges to residential or commercial buildings.
 If you were the construction manager, your duties would be:
Determine schedules
Hire and coordinate subcontractors
Negotiate with subcontractors such as designers, contractors, architects, and so on
Keeping the work within budgetary guidelines
Monitor productivity and progress of the work
Liaise with other managers
Manage safety compliance issues
Ensure codes, rules, and regulations are adhered to
Education or special training required for construction manager:
A bachelor's degree in civil engineering or in construction management.
The estimated salary for a construction manager in the United States ranges from $76K to about $113K.
Top paid job in construction #3: Commercial manager
A commercial manager can be one of the highest paid jobs in the construction industry. They carry a huge amount of responsibility and require a solid engineering background.
If you were a commercial manager, you would be responsible for:
Overseeing the management of the surveying team
Resolving contractual issues with regard to the construction project
Financial risk assessment
Determining and then monitoring the KPIs of the project to assure viability
Develop sustainable strategies and standards
Education or skills required for commercial manager:
Holding a bachelor's degree in construction engineering as well as a degree in finance management are the most sought-after skills for this position.
Estimated Salary in the United States for a commercial manager is in the range of $80K to $120K annually.
 There are many other well-paid jobs in the construction industry and these are just a sample of what is possible.
Safety Workwear is committed to bringing you the best selection of safety work apparel available. Check back often for more tips and insights.
---