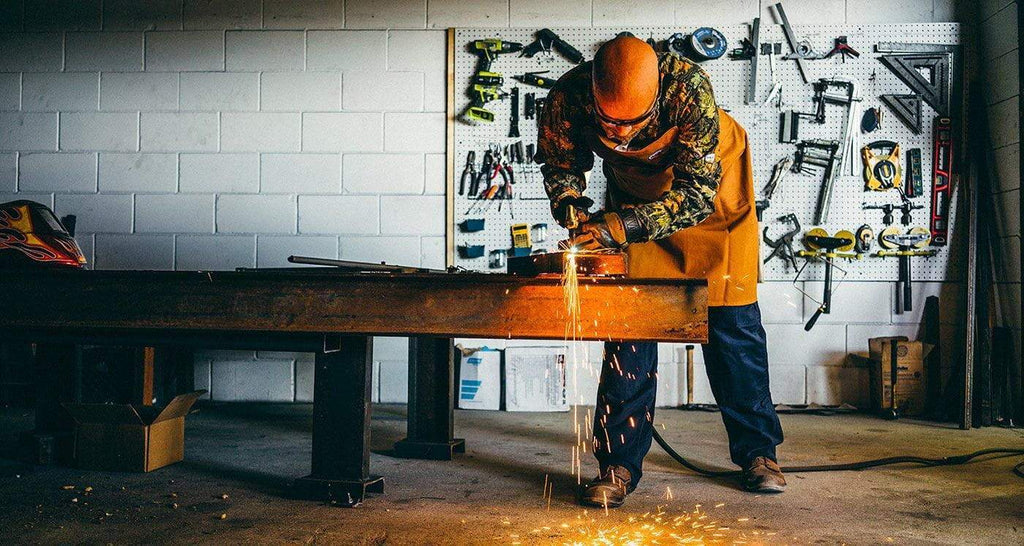 Discover the many benefits of flame resistant workwear, providing you with stylish options that protect you from the unexpected while you are on the job.
If you work in an industry that has many potential hazards, then you know that being protected on the job is an absolute priority. If you are injured, you will lose time at work and potentially have to endure excruciating pain and heartbreak, even to the point of physical disfigurement and complete loss of your livelihood. If you want to ensure your ability to continue working and providing for your family, it is imperative that you protect yourself well.
While you want to try to avoid hazardous situations, that's not always possible. Many industries and jobs carry with them a heightened risk of injury, and even if you don't feel that there is much potential for you to get hurt, it's always better to be safe.
High Quality Flame Resistant Workwear Saves Lives
Statistically, the most devastating burn injuries and fatalities are caused by clothing that ignites and continues to burn, often fusing to the skin. If you have ever experienced a severe burn on even a small area of your skin, you know how painful this can be. Such injuries can scar or disfigure you for life, cause you to lose the use of your extremities, and could prevent you from ever working again. The cost of medical intervention can be astronomical in these situations, and the pain of multiple surgeries to repair the surface damage may not even compare to the lifelong nerve pain you will have to endure.
Protect Yourself with Flame Resistant Workwear
There are many benefits to wearing flame resistant workwear. As the name suggests, flame resistant workwear protects you from fire, electrical, arc flash, and other thermal hazards. If you were to be injured by any of these perils, your flame resistant workwear would protect your skin from exposure, and will not melt onto your skin as conventional fabrics would.
Flame resistant workwear is self-extinguishing, and greatly reduces the incidence of injury while increasing chances of survival from a devastating incident. That is not to say it can prevent injury, but in the unfortunate circumstance that you are affected by such an occurrence, your flame resistant workwear can mean the difference between life or death.
For Company Owners: Is Flame Resistant Workwear Right for You?
Wearing flame resistant workwear can save lives and protect workers from electrical perils as well. The NFPA 70E standard is a federal regulation that mandates flame resistant workwear for electrical workers, or other workers who have a potential risk of being exposed to electrical perils. This includes those who work with batteries, as well as workers who operate electrical equipment as part of their job.
Many industries have safety compliance regulations, and providing your workers with flame resistant workwear might be mandatory. Even if it isn't required, the fact that you provide your employees with flame resistant workwear may also lower your insurance liability.
When your workers feel confident that you are committed to their physical wellbeing, it will improve the culture of safety for your entire operation. If you are unsure whether your company requires your employees to wear flame resistant workwear, have a hazard analysis performed, either by an outside expert or by using the guidelines in the NFPA 70E.
Safety Workwear Protects
When you are ready to outfit yourself or your workforce in high quality flame resistant workwear, call Safety Workwear, your Rasco flame resistant specialists, and check back here for important safety updates.
---