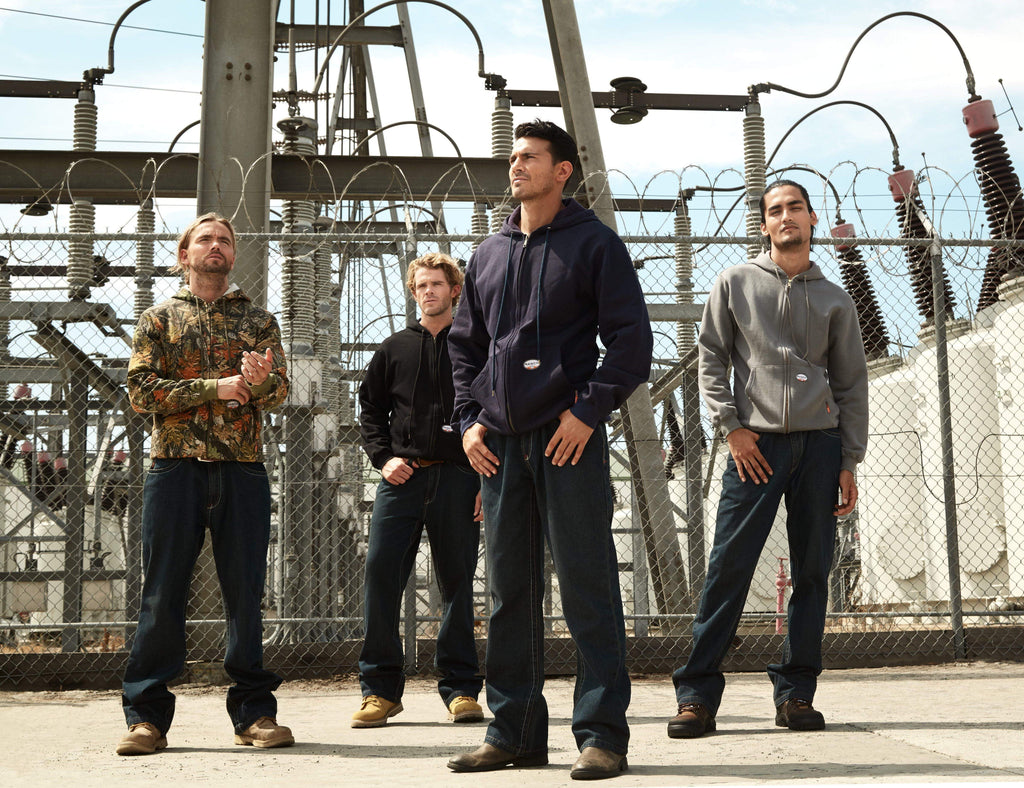 Safety Tips for the Fall Season
Summer is over, sad but true. The kids are back in school, school buses are back on the roads, and we welcome the falling leaves and the rain that punctuate the changing season.
During the autumn months, there are lots of things we can do to stay safe. Here are a few of our top tips to help you safely navigate your way into winter, both at home and on the job site:
Fall Safety Tips for Your Home:
1. Don't forget to get a flu shot
The drastically changing weather we see throughout the fall is a harbinger of flu season. The Center for Disease Control and Prevention (CDC) recommends that every individual six months or older should be vaccinated.
2. Tune in to Fire Safety
When the air starts to crisp and the winter jackets come out, many of us tend to huddle up indoors, using our fireplaces, furnaces, and space heaters to keep us warm and toasty. Before the mercury drops down too far, have your furnace, chimneys, and heating ductwork serviced by a professional. Replace all furnace filters and make sure everything is in proper working order before use.
Fall Safety Tips for You
1. Be extra mindful when driving
Falling leaves, fog, rain, and condensation inside your car can cause poor visibility while driving. Be cautious about things like these that can limit your visibility. Always drive for the weather. Engage your four-way hazard lights and slow down or pull over if you are unable to see the road.
2. Put your snow tires on
If you live in a region that gets a lot of snow during the winter, be sure to make an appointment to have your winter tires put on before the weather gets bad. Being well-prepared reduces your chances of having an accident.
3. Watch for children!
In the fall, kids just love to play in big piles of leaves, so be sure to exercise extra caution when you see leaves piled along the curb. School buses will be on the roads more often too, so make sure to stop in both directions when their lights are flashing to allow children safe passage.
4. Wet pavement is dangerous! Slow down!
With autumn comes the rain, and if the roads are wet they can be extra slippery. Be sure to keep a safe distance from the car ahead as it may take longer than usual to stop.
5. Prepare for changing light in the morning and at dusk
In the fall, the sun comes up later and sets a little earlier. This can create challenges for drivers who might be on the road during their commute. Keep a pair of sunglasses handy so you are not driving into blinding bright sunlight.
6. Watch out for ice – and that deadly black ice on the roadway!
As nighttime temperatures drop, you may find that you will need to spend time removing ice and frost from your car windows before heading out. Be sure to give yourself lots of extra time to warm up your car. Drive slowly when icy conditions are present, as black ice can cause you to lose control of your car and endanger your precious cargo.
Safety Workwear: safety you can trust
Check this space often for more safety tips from the experts at Safety Workwear.
---