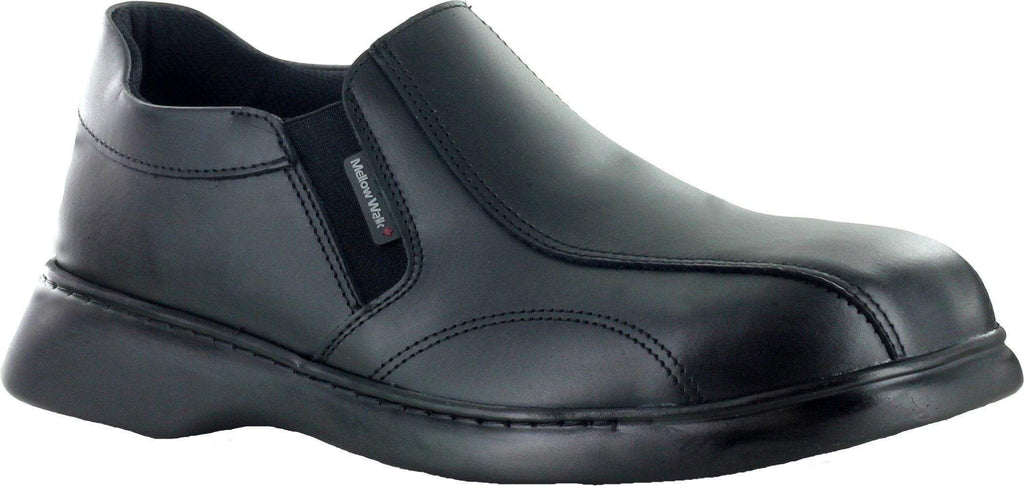 5 Ways Safety Shoes Protect You on the Job
When you think about safety shoes and boots, you likely imagine a big, heavy, steel-toed boot. With this image in mind, and if you don't work on a construction site or in an industrial setting, you might not even think that safety shoes might be right for you. However, almost every job has its share of hazards, and avoiding any potential injury is always a good idea.
If you work in any industrial capacity, it is likely that safety footwear is mandated by state or federal safety regulations, but just because you don't work in this type of job doesn't mean you can't get hurt.
There are many ways that safety shoes protect you at work, no matter what you do, and choosing to wear them could easily save you from a painful injury. 
Here are 5 ways that safety shoes protect you on the job:
1. Protection from punctures
Nails or sharp objects could potentially puncture the sole of your shoe if stepped upon. Sharp objects falling from above could also be a hazard, such as in the case of a falling knife in a commercial kitchen. Reinforced soles and thick upper materials will protect your feet from punctures.
2. Protect from electrical hazards and burns
Safety shoes that are made of non-conductive materials such as rubber or leather can save you from static electricity sparks and other electrical shock hazards. Insulated safety footwear can also protect against all kinds of burns, whether from fire, caustic chemicals, molten metal, or other hot objects.
3. Prevent slip and fall injuries
Slippery or slick surfaces can cause severe injury from slip and fall. Non-slip footwear helps you navigate potentially hazardous situations, and also give you more traction in dry conditions.
4. Protection from falling objects
Items falling from a height onto your feet can potentially cause crippling injury, broken bones, or worse. Steel-toed shoes or boots, or safety shoes with reinforced uppers are excellent at cushioning impact.
5. Safety shoes give you proper support
If you are on your feet for long hours, wearing safety shoes can minimize fatigue and provide comfortable support all day long. This kind of support also helps to prevent low back pain and foot pain, both common complaints among those who spend most of their time at work standing.
Safety Workwear: home of Mellow Walk safety footwear
Safety Workwear has one of the most diverse selections of safety shoes for men and women. In fact, they are so stylish and attractive you're not going to believe they are safety shoes at all. From motorcycle-style boots to lace-up or slip-on skate-style shoes, dress shoes, and more, we've got a shoe to suit your unique style. Who says you've got to give up style to be safe on the job? Browse our selection of Mellow Walk safety shoes and boots today, and check this space often for more workplace safety tips.
---